Chase Taylor, Creator/Author/Illustrator/Actor
Welcome to Chase's Creations!
---
---
Visit the Merchandise store of The Letter Critters! T-shirts, stickers, bags, hats and more!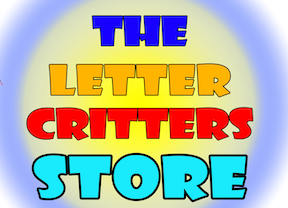 ---
Chase is available for Virtual and In-Person book readings. Please use the Contact Us Form.
---
Chase on Color in Connecticut with Leslie Mayes on NBC 30 Connecticut!
---
5 Star Reviews!
-This could also make another great children's movie, an educational presentation (alphabet), an animated cartoon, or better yet a mini-TV series. There is no doubt in my mind this is an extremely easy rating of 5 stars.
-Great book. My 2 year old nephew loved it. We read it many times and each time he giggled, repeated the letters and pointed at the pictures.
This book is a hit!!
-I like these books and have purchased them for all 3 of my grandchildren's families, as well as my grand-nieces. I know the author, and he is a very nice person, from a great family, and, despite his autism difficulties, has done a great job with this and his other book. These are well done, well written, very educational for young kids! A great influence for working past disability limitations!
– This book was such a fun read. Each critter made their "Letter" memorable and we even learned some new vocabulary! We loved the colorful illustrations that made it all come to life.
---
---
Chase on NBC Connecticut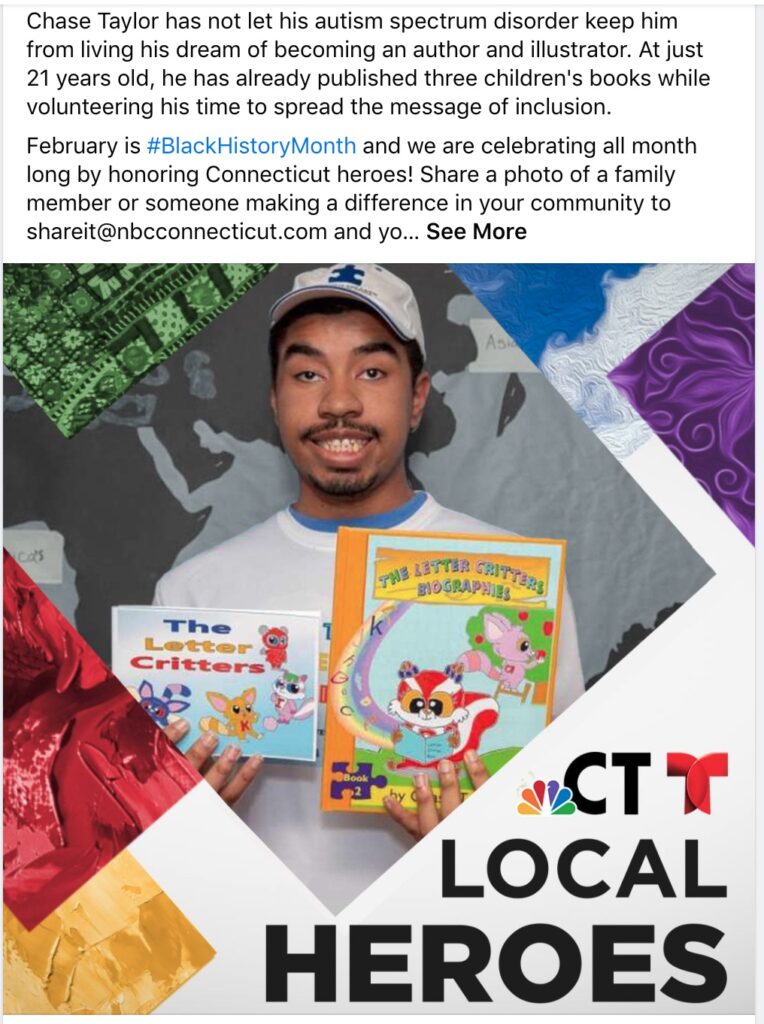 Waterbury Reads September Author of the Month is Chase Taylor! Chase is also an amazing illustrator and his third book, "The Letter Critters Talent Show" will be our featured StoryWalk in September!
Thank you to Sarah Cody of WTNH 8 News for the coverage of Chase's reading and launch of his new book, "The Letter Critters Talent Show".
---
Read Chase's opinion on transition during COVID-19.
In our own words: Autistic college students prepare to go back to school during a pandemic
https://www.autismspeaks.org/blog/our-own-words-autistic-college-students-prepare-go-back-school-during-pandemic
---
Listen to the ABCs on Chase's YouTube Channel!
---
Chase PSA commercial with Autism Speaks. For some people with autism, a traditional interview setting may be tough. Help us create more understanding and opportunities.
Click here for the PSA and Meet Chase T bio
---
Brianna Denski, leading voice in Paramount's animated feature film Wonder Park, narrated The Letter Critters Biographies! Click the picture for the audio book on Audible.com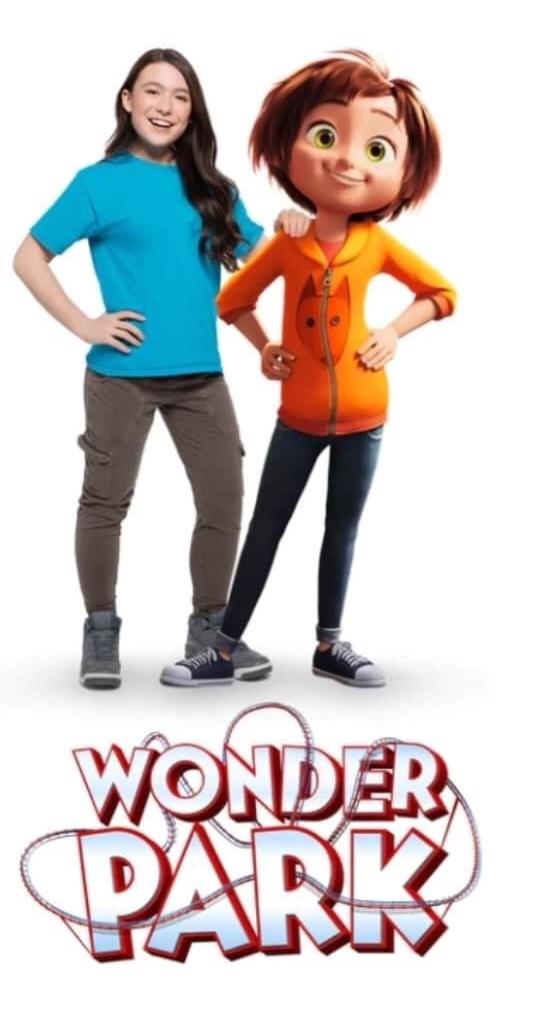 ---
Look Below for Trading Cards Slideshow about the Letter Critters. Music Copyrighted by The Learning Company.
---